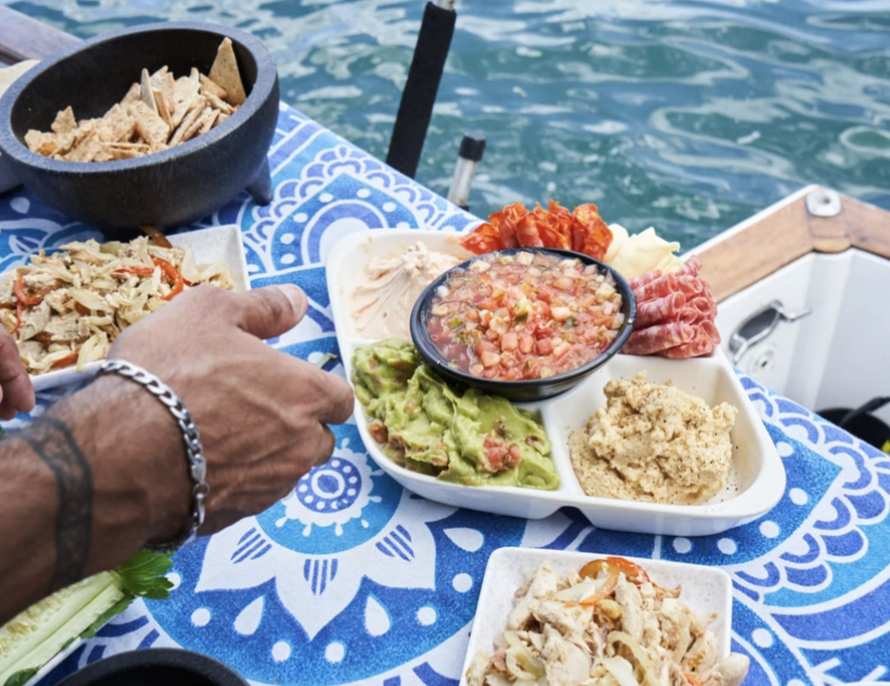 Tamarindo, Costa Rica, is a captivating tourist destination that charm visitors with its pristine beaches, thrilling outdoor adventures, and, undoubtedly, its delectable culinary scene. Here is an extensive list of the top 10 restaurants in Tamarindo, each offering a unique and delightful culinary experience.
The Langosta Beach Club: Flavors and Relaxation on the Beach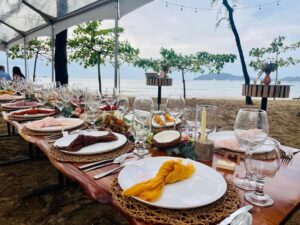 The Langosta Beach Club offers an exceptional beachfront dining experience, allowing guests to relish delightful dishes while savoring the coastal breeze. The menu showcases fresh seafood and Costa Rican specialties, delivering an authentic taste of the region. This charming venue is ideal for a leisurely meal with toes in the sand.
Patagonia Argentinian Grill & Restaurant: A Slice of Argentina in Tamarindo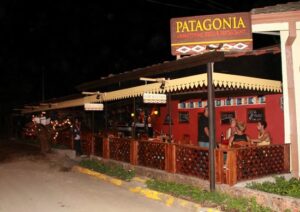 Satisfy your cravings for authentic Argentinian cuisine at Patagonia Argentinian Grill & Restaurant. This charming eatery is celebrated for its succulent grilled meats, tantalizing steaks, and savory cuts of beef. The warm and inviting ambiance adds to the experience, creating an atmosphere reminiscent of an authentic Argentinian grill.
Dragonfly Bar & Grill: Asian Flavors with a Fusion Twist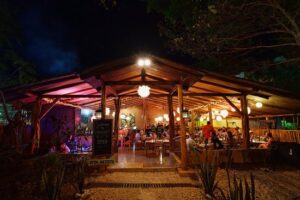 Dragonfly Bar & Grill is a culinary gem that brings an exciting fusion of Asian flavors with creative twists. The eclectic menu features delectable Thai, Vietnamese, Japanese dishes, and more. The contemporary and laid-back ambiance is perfect for enjoying an intimate dinner or a vibrant gathering with friends.
Nogui's Sunset Café: Where Food and Nature Unite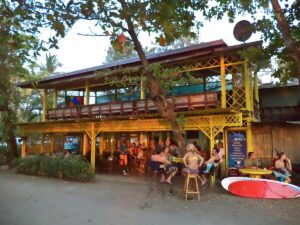 Nogui's Sunset Café holds a special place in Tamarindo, renowned for its beachfront location and breathtaking sunsets. The diverse menu offers an array of delightful options, ranging from fresh seafood to hearty meat dishes and delectable vegetarian choices. The combination of excellent cuisine and panoramic views guarantees an unforgettable dining experience.
La Bodega: An International Gastronomic Adventure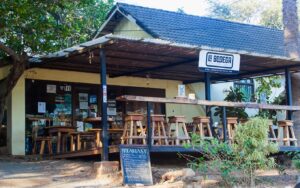 La Bodega is a delightful restaurant that offers an exciting selection of international dishes. From mouthwatering burgers to enticing vegetarian delicacies, this eatery caters to every palate. The relaxed ambiance and diverse menu make it a beloved choice among both locals and tourists.
Green Papaya Taco Bar: A Tropical Flavor Fiesta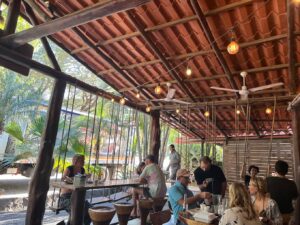 Indulge in a flavor fiesta at Green Papaya Taco Bar, famous for its creative and tantalizing taco options, including delectable vegetarian and vegan choices. This laid-back spot is perfect for those seeking a casual yet flavorful dining experience in a tropical setting.
Pangas Beach Club: Where Gastronomy Meets Nature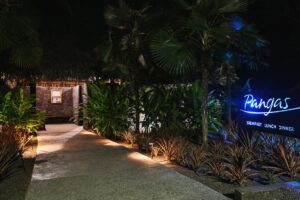 Located right on the beach, Pangas Beach Club is a culinary oasis that skillfully blends exquisite cuisine with a breathtaking oceanfront setting. The menu is a fusion of fresh seafood, mouthwatering vegetarian delights, and tantalizing vegan options, catering to diverse tastes. The spectacular sunsets at Pangas make it an ideal venue for a romantic dinner or to celebrate cherished moments.
Crunchy Arepas y Empanadas: A Taste of Authentic Latin American Cuisine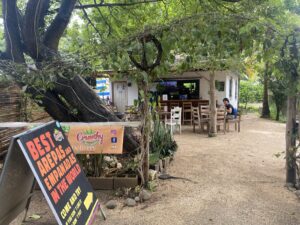 Crunchy Arepas y Empanadas embraces the flavors of authentic Latin American cuisine, presenting a delightful menu of crispy arepas and savory empanadas. This eatery is a haven for those seeking traditional tastes and a cozy dining atmosphere.
Asian Fusion Bistro: A Harmonious Blend of Asian Delights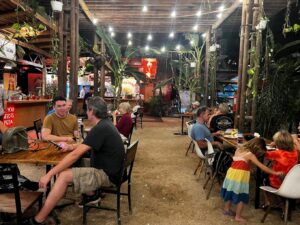 Embark on a gastronomic journey at Asian Fusion Bistro, where an array of Asian delights awaits. The menu features an amalgamation of flavors from various Asian countries, resulting in a harmonious fusion that tantalizes the taste buds. The chic setting and diverse menu make this restaurant a top choice for food enthusiasts.
Mother Earth Vegan Restaurant: Embracing Plant-Based Delights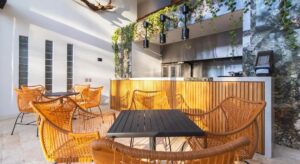 Mother Earth Vegan Restaurant caters to the growing demand for plant-based cuisine, delighting vegans and non-vegans alike. The menu showcases an inventive array of dishes prepared with love and care, highlighting the natural flavors of the ingredients. This eatery offers a refreshing and sustainable dining experience in the heart of Tamarindo.
In conclusion, Tamarindo, Costa Rica, is a haven for food enthusiasts, providing an array of top-notch restaurants that promise an unforgettable culinary journey. Whether you crave oceanfront dining, savor authentic global flavors, or embrace plant-based delights, these ten restaurants deliver an exceptional gastronomic adventure that complements the beauty of this coastal paradise. Enjoy your delectable journey through the flavors of Tamarindo!